Driving across the U.S. was not just about breaking in the Jeep, it was about the people we would see, both those we know and those we would meet along the way.  After leaving our gracious hosts, Pradeep and Bev, in Florida our next big stop was New Orleans, Jared had never been.
We had made a reservation at the Ace Hotel upon suggestion of a friend, thank you Katie!  This is a hotel made for our generation, okay possibly a bit younger than us, but we loved it.  When we first arrived, the valet offered to park Snort.  This appeared to be quite the conundrum for Jared.  We had just gotten our Jeep back and now he was to hand off the keys to a stranger who was to park it some blocks away… Hmmmm.  He did finally relent, but did provide the valet with driving instructions.  It seemed that a cocktail may be in order after the valet encounter, good thing our hotel had three bars!  The next morning, we ventured to the French Quarter briefly for beignets at Cafe Du Monde and took in the architecture, art and street musicians along the way.  Jared has a favorite new instrument by the way, it looks like a large dried gourd with 12 strings and hooked up to an amplifier.  We had a delicious lunch at Cochon Butcher in the Industrial District.  We are sure that everything there is delicious, but let me tell you that their BLT is THE best I have ever had and will crave this for years to come!  You may notice a theme, it's true that our time in New Orleans was about tastiness, not drunkenness. We ended our very short visit with a trolley ride and dinner to a nearby neighborhood restaurant, Atchafalaya.  While waiting for the trolley we met a woman from Seattle who had just moved to New Orleans and a couple from San Antonio celebrating their wedding anniversary.   On the way back from dinner, Jared made friends with the trolley driver and we sat across from a couple from the Bend, Oregon area.  By the time we came to our stop, the trolley driver was shaking our hands and wishing us well on our trip home and to Africa.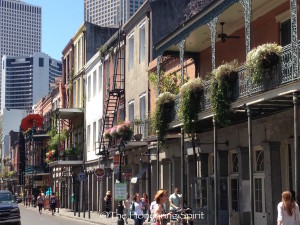 Next stop: Houston, Texas!  A good friend of Jared's from college lives in Houston with his wife and two beautiful daughters.  It was so great to spend time with Jason, Shanna and the girls.  Shanna played hooky with us, as we were there during the work week, and took us to an amazing place called Specs.  This is like putting a specialty food market with a liquor store and wine/beer shop.  While browsing the scotch isle, Jared stumbled across the fancy stuff behind the glass… multiple bottles of scotch for over $34,000.00 per bottle!  I was more impressed the cheese isle.  The girls are becoming master game players and are sharks at UNO, not to mention just good all around kids who will be a positive addition to the world!  Thank you for a lovely visit!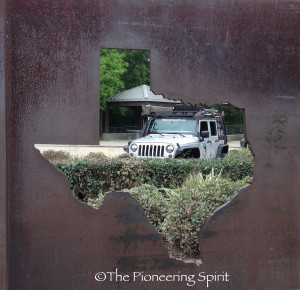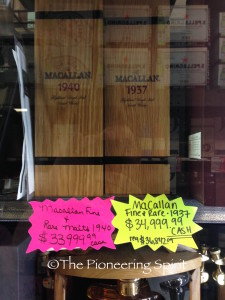 Texas BBQ was on the must do list, so we headed to Austin in hopes of snagging a table at Franklin BBQ.  This was not to be, as they would be out of food before we arrived. Luckily, Jared had done his research and had a back up about an hour away en route to our bumper sponsor, more on the bumper later.  Thus we arrived at Kreuz Market, ready for some deliciousness. The brisket and beans is where it's at!  Here they wrap the BBQ up in a butcher paper pocket and send you into the next room for any drinks, sides and a table.  The only utensils offered here are spoon and knife.  You are expected to eat the BBQ with your fingers, the tools you were given at birth!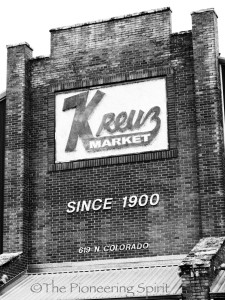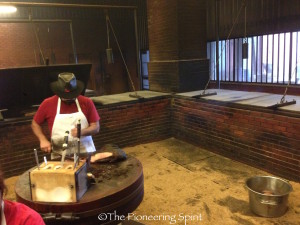 With our bellies full, we headed to Pronghorn, our bumper sponsor, where we would get an addition to our front bumper.  If you are not familiar with Pronghorn, these bumpers are made from aluminum, thus are quite lightweight while remaining strong.  One of the things that we like about this bumper is that we do not need to carry our winch on the front bumper full time, where it would be covering half of the radiator.  We can pull it out of the Jeep and slip it on to the bumper whenever needed.  It was great to finally meet Trey, the Director of Design and Development at Pronghorn, as well as some of the other Pronghorn team.  The bumper has a few other items coming, such as a piece that extends around the headlights to offer protection, which we will be sure to update with photos.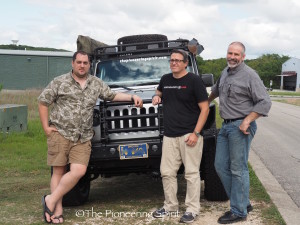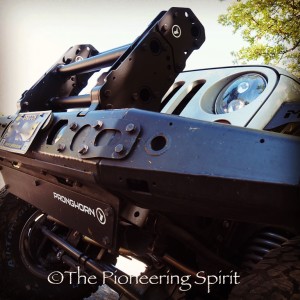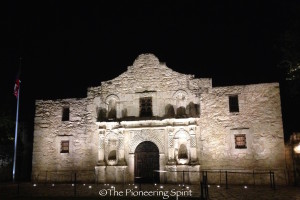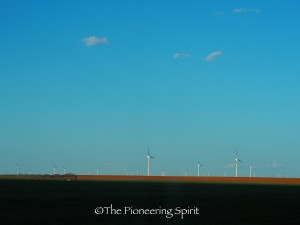 Our next stops were to filled with family and friends.  A quick overnight stop with my Aunt Sherry and her friend Carl was filled with wonderful conversation (we get lots of questions about our upcoming trek to Africa lately, crazy!) and a delicious homemade meat sauce!  The next morning we were headed for Phoenix in an effort to be there over a weekend day when our friends and family would hopefully have the day off.  We stayed with my cousin, Amy, and her husband, Bart, which allowed for some great conversation the evening of our arrival.  The next day was a full one, catching up with friends from our past that have all managed to land in the Phoenix area.  We must give some props to my longtime friend, Jeremy, who sent us off with an amazing tub of black bean chicken chili.  If you live in Maricopa County and are in need of a personal chef for any occasion, pre-prepared meals or are wanting personal cooking instruction you should get in touch with Wet Possum Foods.  Besides delicious food, you will be entertained just by his presence.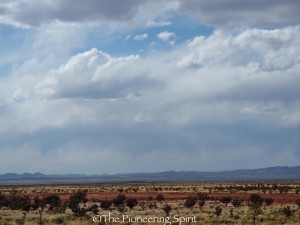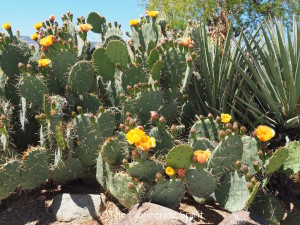 Then it was on to Las Vegas, Nevada to visit another of Jared's college buddies, Brian, his wife, Claudia, and their 4 kids.  Though we had seen Brian & Claudia in Portland for kidless weekends a few times in the last couple years, we had not seen the kids in years.  Oh how fast they grow!  Some of the kids were on Spring Break, so we rocked the Vegas Strip and hit M&M World, where we watched a 3D M&M movie and got to buy bulk M&M's in any color/flavor of our choice, and the Coca Cola Store where we shared a flight of soda's from around the world!  By the way, this was the first time Jared and I had been to Vegas together and our first time of being in Vegas and not gambling.  It was great to hang out with all of them, learn what excites them and chill with them in the backyard pool.  Thank you for a lovely visit with delicious old wine, stories galore and amazing kids!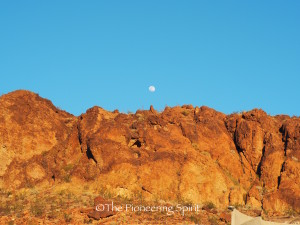 We had no other planned stops after Vegas, but decided to head towards home via my cousin, Tim, in Bend, Oregon.  When we finally decided to stop for the evening in Battle Mountain, Nevada we discovered fluid dripping quite freely from the engine compartment.  It turns out that we had a hole in a return fuel line that was spraying out in conjunction with the injectors.  This only confirmed that it was time to stop for the day.  Luckily our hotel was across the street from a Napa, so in the morning the engine would be cool and the auto parts store would be open.  Because there was not enough slack in the line to cut out the leak that was an inch from the fitting, we instead replaced the entire line which turned out to be 10 1/2 feet of fuel line.  What seemed like lots of time under the vehicle, a few swear words and some spilt diesel later the new line was reconnected.  We do need to thank the Battle Mountain Napa for all of their help in problem solving the one end of the fuel line that was refusing to go over the barb fitting, they graciously helped us out with loaning us a heat gun to heat the hose so it would stretch enough to go on.  And to the Super 8 who not only extended our checkout time, but provided us with an extension cord for the heat gun and floor sweep to absorb the diesel that was on the asphalt under our Jeep.
Getting back on the road, we felt quite accomplished in successfully completing our first repair!  We headed to central Oregon where we would meet my cousin out at his camp site and and have an opportunity to use Snort as Snort is intended- on dirt!  It was great fun to see how awesome and capable Snort is!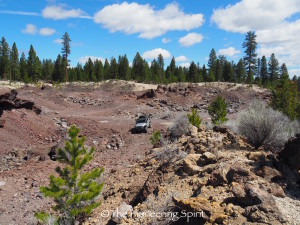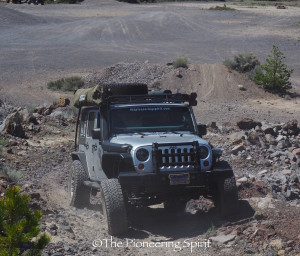 We topped off a great road trip by meeting up with Rens over coffee.  He is a Dutch overland traveller, in an Australian Land Cruiser, who has driven through South and Central America prior to getting here to the US.  We had 'met' via Overland Sphere on Facebook, where overlanders connect and bounce information off of others who might have specific experience in said subject.  We had been emailing about vehicle shipping and I had given him some suggestions of what to see in Oregon, as he was about to head up from California.  How great it was to meet in person and talk overland vehicles, traveling, and just talk with someone who is doing what we have been planning!  Rens, we hope to meet up with you in Africa!